Ecotourism
---
HOME-STAYS: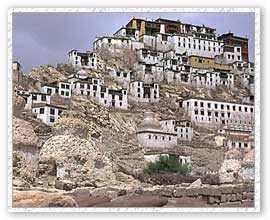 You stay in local village homes situated in remote Himalayan wilderness close to protected areas and nature reserves. Your hosts are the local inhabitants, with their unobtrusive gracious hospitality and first-hand experiences of how they peacefully co-exist with wildlife in the present environment. This community based tourism initiative gives you a memorable, insightful and cost-effective experience and also generates direct benefits for the local communities, helping them protect their cultural and natural heritage for future generations.
Villages settled close to national parks and reserves suffer unavoidable income losses from livestock depredation and agricultural losses due to wild herbivores and predators. Home-stays are a good way to offset this loss and generate additional income for locals. Through their participation we help create sustainable economic alternatives as opposed to natural resource exploitation and retributive killings.
The local people also serve as guides and take you on wildlife viewing and village walks. You stay in clean comfortable but simple dwellings with solar or candle light. Traditional meals are cooked hygienically by eco-friendly methods, wi

th training imparted by organizations like Mountain Institute, Wildlife Institute of India and Snow Leopard Conservancy.
Locations:
Ladakh -
In Ladakh's Hemis High Altitude National Park you stay in pastoral villages like Rubak, Kaya, Sku, Shingo, Urutse and Chilling. Hemis is India's best-protected area for Snow Leopards and a stay involves trekking through scenic Himalayan terrain. Your hosts are the local Buddhists and you get to experience their simple way of life.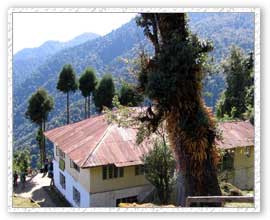 Sikkim -
Nestled between North-East India and Nepal, our home-stays in Dzongu district of Sikkim offer a peek into the area's rich endemic flora and fauna. Hosted by the local Lepcha tribes, you stay in the vicinity of the Kangchendzonga Biosphere Reserve, which offers panoramic views of Mt Kangchendzonga, the third highest peak in the world.

Uttaranchal
- Located on the periphery of the Corbett Tiger Reserve, our home-stay at Bhakrakot is surrounded by tropical broadleaf forest and is very rich in game density. You can also stay around Binsar Wildlife Sanctuary as both these areas offer a truly wild experience full of alarm calls, evidence of big cat scat and pugmarks. Your hosts are the extremely warm mountain people, the Kumaonis and Garhwalis.
Coorg
- In Coorg, South India's region known for its fragile ecological biodiversity, we offer farm-stays inside rainforests. You stay inside plantations where crops like cardamom, coffee, pepper and vanilla are grown organically under the shade of rainforest trees. You have a choice between premium organic farms like Mojo Rainforest Retreat and Golden Mist Plantations or earthy farm-stays around Brahmagiri Wildlife Sanctuary, Nagarahole National Park and Thadiyendamol, the highest peak in Coorg.