About Us
---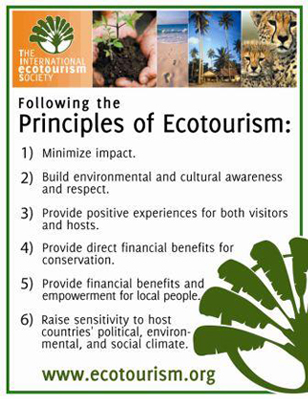 About Indian Nature Tours
Indian Nature Tours brings together expertise developed through deep associations with the wildlife and adventure of India. Selecting INT for your trips to India opens the door to the experience and diversity of our team, a process which has delighted many over recent years. INT prides itself on understanding a clients wishes and delivering service which exceed your expectations whether be it an Adventure trip to the mountains or a Cultural trip to India. INT's vast experience covers the diversity of the region. We know first-hand the best ways to help you to enjoy and enhance your understanding and appreciation of the environment. Your trip/safari will use the best facilities and the best guides. Choosing INT also directly supports the BCTI, which ensures for all of us a future for our environment and bio-diversity. So whether it be tigers or lions (yes we have lions !) elephants or rhinos, the jungles of the south or the high altitude plateaus of the north … all of these experiences can be blended for you in an experience which will be richly woven with the diverse cultures of the many people of India. Let INT show you how.
People behind Indian Nature Tours
Manoj Sharma
With more than 20 years experience in the field of travel and tourism in India makes, Manoj a very strong leader for our team. Manoj's keen interest in geography and history, combined with both bachelors and post graduate degrees in tourism has helped him become a seasoned authority in setting up both package tours and individual trips.
As tourism professional in this 20-year period Manoj has implemented many innovative projects in the organizations for which he has worked. His early stints with reputed Multinationals taught him the micro & macros of management. His love for nature took him to the mountains. He was one of the few selected camp leaders to organize the "National Himalayan Trekking Programme" on behalf of YHAI. Manoj has over the years nurtured strong relationships with people who are experts in the fields of conservation and wildlife. Naturalists, photographers and lodge owners to name but a few. Manoj also runs a conservation organization, The Biodiversity and Conservation Trust of India with a core team of friends and colleagues. This organization is active in an area, which is going to be the proposed second area to which the Asiatic Lion will be re-introduced. He has traveled extensively throughout India and to many of the countries and islands within the region.
Peter Philips
A professional photographer and a writer, Peter, fell in love with India and its wildlife while on an assignment in India. Peter's forte has been sports photography but with his new found interest he has turned himself into a wildlife and travel photographer of repute. Some of his pictures on wildlife have featured in prestigious magazine like "BBC Wildlife Magazine". In INT, Peter's, knowledge and experience is widely utilized while escorting photographic trips as well as while conducting workshops for aspiring photographers. Such is the standing and reputation of Peter that he is directly supported in his assignments by "Canon Imaging" and uses the best of equipment manufactured by the Canon.
Tirath Singh
An Arts Graduate from Rajasthan and a diploma holder in Nature & Wildlife Interpretation from the Forest Department, Tirath can be found polishing his knowledge
In the Keoladeo National Park or running his nice and cozy birding lodge located next to the sanctuary. He has been associated with INT from its very inception and leads major groups as well assists Filming Teams in their shoots in India on behalf of INT. Tirath has led many groups in the past for leading wildlife tour companies like Cox & Kings, I.E. USA, Eco Expeditions USA, Boston Museum of Science, USA, NFS Australia. He has been to nearly all the major National Parks and Sanctuaries of the Indian Sub-Continent.
Laxmi Mudgal
A former Research Assistant for the Royal Society of Protection of birds and International Waterfowl Research Bureau, Laxmi Mudgal or Panditji, as he is fondly called, brings with him vast pool of knowledge on birding. He has worked in past with the Forest Department, first as a volunteer and later as an employ. In 1987-88, Laxmi assisted a Smithsonian funded research project for Iowa & Hawaii State Universities on Wetland Ecology. He was invited by the University of Kent to deliver a lecture on topic 'Tourism and Conservation: Changing Character of Keoladeo Ghana'. His article on 'Geese of Keoladeo' was published by the Sanctuary magazine. Laxmi was also awarded a citation by the Rajasthan Government for his study on Lesser Florican and Indian Bustard in 1984. In INT, Laxmi is entrusted to lead all specialized birding and wildlife trips for INT.
Brijendra Singh
A walking enclopedia on birds, plants, reptiles and much more, Brijendra's immense knowledge is an asset for INT. During the course of around 24 years woking for BHNS, Brijendra has assisted many legends of Ornithology. He worked as assistant to Dr. Salim Ali for 3 years assisting him with ringing of various bird species. He has also acted as an assistant to World renowned expert on raptors - William S Clark. The list is endless- V.P.Prasad for 4-5 yrs for his research work on Keoladeo, assisted Dr. Vibhu Prakash for 4 yrs for his Phd study on birds of prey, Dr. Lalita Vijayan for 4 yrs on study on Siberian Cranes, Prof. P.Sunder Murti for 3 yr study on Nesting of Land birds. Brijendra is the first person to identify the nest of Indian Spotted Eagle in Keoladeo National Park. He has also studied the breeding habits of Harriers in Velavadar in Gujarat. Even though having not completed his High School, Brijendra received an offer from a leading University as a Guest Lecturar due to his vast knowledge in identifying and documenting around 350 species of plants in and around Bharatpur. In INT we feel proud to have him take care of our clients for their birding trips as well as to be able to share his knowledge with our guests.
Dr. Amol Shrikant Khedgikar
Dr. Amol, a Bachelor of Veterinary Science and Animal Husbandry (B.V.Sc and A.H) has deep interest in wildlife conservation and management. His primary expertise is in wildlife animal rescue and rehabilitation and for which he has established number of wild animal rescue centres. He is also an expert in handling snakes and other reptiles and has been a part of teams for making documentaries and research excursions on various types of reptiles. Amol, has hand raised various orphaned neonatal wild animals and birds and also successfully reintroduced many of them back into the wild. This includes Deers, Hyenas, Crocodiles, and Eagles etc.Currently Amol is involved in a primary level research project on Salt Water Crocodiles. At Indian Nature Tours, Amol lends his valuable inputs on reptiles and offers advise on documentaries production on reptiles and other wild animals.
Dr. Rakesh Kumar
Dr. Rakesh Kumar is the founder and chairman of the non- profit organization called "ISHWAR" (International Society for Human Welfare and Astral Research) and is based in New York. Apart from a deep spiritual quest, Dr. Rakesh Kumar also has a keen interest in the metaphysical sciences. He has studied the Hindu Vedic astrology, western astrology, Ayurveda, Palmistry, Numerology, Vaastu Shastra (Like feng shui) Mantras, Yantras, and Bio-chemistry and Homoeopathy. He has spent many years in study and research and his perception and astrological readings have helped many people. In INT his knowledge on religion, yoga and ancient sciences has helped us in planning trips for our clients.
Faiyaz A. Khudsar
A wildlife conservationist and field researcher, Faiyaz is the force behind BCTI, our conservation organization. He has varied experience in the field of wildlife conservation and managing neighborhood communities. In the past he has worked on many projects for WWF India, Wildlife Institute of India and many other non-governmental organizations. He is working on a project since last couple of years jointly with M.P. Forest Department for their proposed Lion relocation program in Madhya Pradesh at Kuno Wildlife Sanctuary. Faiyaz has been lately working as part of team to design and create Bio Diversity Parks in many parts of the country.