HOME
-::-
Kerala
Hills, Lakes & Beaches
Kerala Hills, Lakes & Beaches
---
Duration
: 13 Day / 12 Nights
Destination
: Cochin, Munnar, Periyar, Kumarakom, Mararikulam, Kovalam, Trivandrum, Trivandrum, Kanyakumarl, Trivendrum
---
DAY 01 Cochin
Arrive Cochin by flight and transfer to your hotel. Evening free to relax.

Day 2 Cochin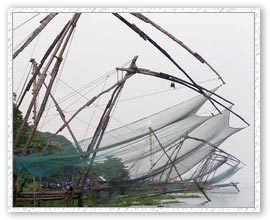 Morning sightseeing of "Queen of Arabian Sea" - Cochin, a major port of call on the ancient trade route from China to Rome. The mixture of influences here is a heady brew. Chinese fishing nets dot the coast, Roman coins are dug up as treasure trove, the Mattancheri Palace was built by the Portuguese, and Willingdon Island was created by the British. Here you will find Hindu Temples, Christian Churches, mosques, and a synagogue (the Jewish settlement dates from at least as far back as AD 400). Cochin is a melting pot of races and cultures, charmingly emphasizing that variety is indeed the spice of life. Visit famous monuments & churches. Evening we make a short drive to watch the dance-drama of Kerala – The Kathakali in a local theatre. O/n Hotel.
DAY 03 Cochin/ Munnar
After breakfast depart for Munnar (135kms). On arrival check in at hotel. Afternoon sightseeing our of Munnar by jeep (visit tea estates). You will find yourself wondering through the tea plantations, as you soak in the neat arrays of verdant green, dotted with the red and blues and violets of the women who are plucking tea leaves. Dinner and overnight at hotel.
DAY 04 Munnar
We have our breakfast at the resort. Later we make a short drive to Eravikulam National Park. You will find yourself wondering through the tea plantations. Eravikulam National Park – this is the home of the Niligiri Tahr (locally called Varayadu, meaning rock goat), the rare mountain goat that is fast becoming extinct. Most of the remaining Nilgiri Tahr are found in this park. We explore the park by 02 – 03hrs walk, the views are stunning from the top. Dinner and Overnight at hotel.
DAY 05 Munnar/ Periyar(Thekkady)
Early morning we leave for Periyar after breakfast. The drive will be around 5 hrs. On arrival check in to the resort. Evening we explore the Periyar Wildlife Sanctuary which spreads over 777 sq km, roughly half of which is dense evergreen forest, savannah grassland and moist deciduous forest. The forest was declared a tiger reserve in 1978 under Project Tiger, and so the name Periyar Tiger Reserve is sometimes used to denote the place as well. We will do a 02 hr boat ride in an artificial lake formed during the construction of the Mullaperiyar Dam in 1895 – that explains the dead tree branches sticking out of the water. These trees were submerged in the waters of the dam. The Periyar Wildlife Sanctuary is one of the few places where the chances are pretty high that you will spot an elephant in the wild at close quarters and from the safe confines of a boat. Not just elephant, but if it's your lucky day, gaur, masher, otter and other wildlife. O/n at the resort.
DAY 06 Periyar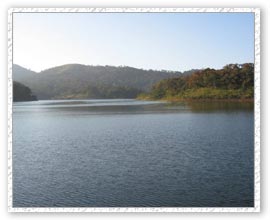 Dinner and overnight at hotel.
DAY 07 Periyar/ Kumarakom
Breakfast at hotel, later leave for Kumaraom via Kottayam (120 kms – 4hrs)
On arrival check into your resort. Sunset cruise in Vembanad Lake .
Dinner and overnight at hotel.

DAY 08 Kumarakom
The enchanting backwater destination of Kumarakom is a small village that is a cluster of little islands on the Vembanad Lake in Kerala. Kumarakom strengthens Kerala's reputation for being God's own country with its unbelievably beautiful mangrove forests, coconut groves and emerald green paddy fields interspersed with enchanting waterways and canals adorned with while lillies. It is part of the Kuttanad region, and the bird sanctuary here spread across 14 acres of any ornithologist's paradise. O/n at the resort.
DAY 09 Kumarakom/ Mararikulam
After breakfast transfer from Kumarakom to boat jetty by boat. Later drive to Marari beach resort by road. On arrival check in to the resort.Day at leisure.

Dinner & overnight at the hotel
DAY 10 Mararikulam
Full day at leisure. Dinner & overnight at the hotel.
DAY 11 Mararikulam/ Kovalam/ Trivandrum
After breakfast depart for Trivandrum /Kovalam (180kms). Afternoon sight seeing of Trivandrum including visit to Padmanabha Swamy Temple, Sri Chitra Art Gallery,
Museum etc. Dinner and overnight at hotel.
DAY 12 Trivandrum/ Kanyakumarl Trivendrum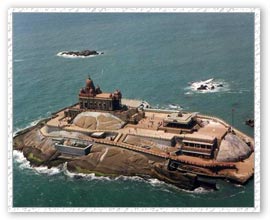 After breakfast excursion to Kanya Kumari - also called Cape Comorin , the southern most end of the Indian sub continent where three seas - the Indian ocean, the Arabian sea and the Bay of Bengal meet and a holy place for Hindus. On the way visit the Padmanabhapuram Palace - a masterpiece in wood in a typical Kerala style. Further on to Suchindram temple - another masterpiece in granite - in south Indian Gopuram style temple. Dinner and overnight at hotel.
DAY 13 Trivendrum/ Departure
Breakfast at hotel later transfer to the airport for your onward flight.
Cultural India Tours Booking Form