HOME
-::-Cultural India Tours
Cultural India Tours
---
Duration
: 16 Day / 15 Nights
Destination
: Delhi,Agra, Pushkar,Jaipur,Udaipur,Bhuj,Mumbai
---
Day 01: Delhi
&assistance on arrival at airport then transfer to hotel for overnight stay.
Day 02: Delhi: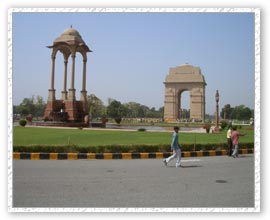 Morning city tour of Delhi covering all important sites of Old and New Delhi. The tour will include visit to the Old Part of Delhi including Jama Masjid, rickshaw ride through the lanes and by-lanes of Chandni Chowk, visit to the Raj Ghat before proceeding to the New Delhi. The drive will take you past India Gate, The Government Buildings, Parliament House, The President's House and The Lotus Temple.
Overnight at hotel .
Day 03: Delhi / Agra:

Morning drive to Agra (203 Km, 4 Hrs.) On arrival transfer to hotel. After lunch tour of Agra visiting Agra Fort – the original site of peacock Throne – and the Itmad-ud-Daula tomb, another inspiration for the building is Taj Mahal, built by the mighty Shan Jahan, the Taj is constructed of white marble inlaid with masterfully cut coloured stones, some semi-precious. This mausoleum is one of the world's finest architectural wonders and the greatest monument to love ever built. Overnight at hotel.

Day 04: Agra / Jaipur:
Morning drive to Jaipur (232 Km, 5 Hrs.) en route visiting Fatehpur Sikri. In words of Jahangir " My revered father (Akbar) made (Sikri) his capital and in the course of 14 or 15 years the hills and desert became converted into magnificent city, comprising numerous Gardens elegant edifices and pavilions and other places of great attraction and beauty. On arrival transfer to hotel. Afternoon free. Overnight at hotel.
Day 05: Jaipur:

Morning excursion to Amber Fort. This was the ancient capital of the Kachhawaha Rajputs from 1037 until Sawai Jai Singh II planed and built the new city of Jaipur 1727. At the fort we visit the Palace complex, which house the famous halls for inlayed convex mirrors. A/noon city tour of Jaipur visiting city Palace where one can see the world's largest silver object. The museum has very fine collection of Persian and Indian miniature paintings and displays of costumes and arms and armors. We also visit the Jantar Mantar (Observatory) -literally instruments for measuring the harmony of heavens. A stunning example of sophistication of knowledge of Astronomy 300 years ago with instruments built in grand scale in marble to precision to two seconds. Overnight at hotel.
Day 06: Jaipur/Pushkar :
After breakfast drive to Pushkar. Afternoon free. Overnight at camp.
Day 07: Pushkar : (This program will run coinciding with Pushkar dates)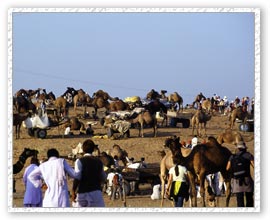 Full day excursion to Pushkar fair, world largest camel fair. Followers of Bramha have been gathering by this sacred lake since the 5th century and even now it nearly seems as if we were back in that ancient age, with camel caravans, bullock carts and proud stallions crowding paths around the fair. During our stay we are free to take in all the colours and movements of Pushkar. We can follow the pilgrims as they bathe in the sacred waters, file past Bramha temple, and then join the market to trade animals and all other imaginable gods, or to dance sing and rejoice. Rajput men and women show their best finery, whirling skirts of red and yellow, swirling turbans of tie –dyed muslin, jewels from head to toes, tinkling with every step. After sunset we can see one of the fair's most magical sights, as candles are floated on leaves on the lake. Overnight at camp.
Day 08 : Pushkar:

Day free for leisure. Optional visit to Pushkar fair. Overnight at hotel.
Day 09 : Pushkar / Udaipur:

After breakfast drive to Udaipur. Overnight at hotel.
Day 10 : Udaipur:

Full day excursion of Udaipur visiting the city palace, Sahalion Ki bari (Princess garden), Boat Cruise on Lake Pichola and drive around Fateh Sagar. Overnight at hotel.
Day 11: Udaipur / Ahmedabad

After breakfast drive to Ahmedabad. Overnight at hotel.
Day 12 : Ahmedabad / Patan / Zainabad:
After breakfast drive to Zainabad (100 Km, 2 Hrs.) en-route visiting Patan where we see the architectural wonder of 15th –C. Raniki step well and may observe more weavers of Paotla " double ikat" style. After lunch at resort excursion to Wildlife sanctuary to see Asiatic Wild Ass (Gudkhur) found nowhere in the world. Other species which are found here are Blue Bull (Neel Gai), Chinkara, Black Buck. Carnivore such as the Jackals, Foxes, Jungle and Deserts Cats. Overnight at the camp.
Day 13: Zainabad / Wankaner :
Morning excursion to Wildlife Sanctuary. After lunch drive to Wankaner. Where we stay in a former palace converted in to a Heritage Hotel.

Day 14 : Wankaner / Bhuj:

Morning drive to Bhuj en route visit different handicraft villages famous for there mirror and leather work. Evening at leisure. Overnight at lodge.
Day 15: Bhuj :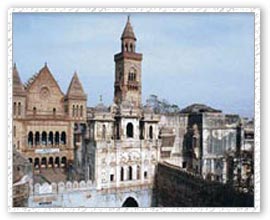 The capital of Rann of Kutch, one of India's prime crafts areas: embroideries that combine beads and mirrors, felt inlay weavings, leatherwork and silver ornaments. Where we can explore the city's handicrafts areas and its museum. Overnight at lodge.
Day 16: Bhuj / Mumbai :

Morning free. Afternoon transfer to airport for flight to Mumbai to connect with onward International flight.
Cultural India Tours Booking Form